(Return to Huge victory. Lockheed Martin (U.S. weapons, surveillance, war) is OUT of the Canadian Census! )
Related to the role of Lockheed Martin in Canada:
The production of land mines and cluster munitions is against International Treaties that Canada is party to.  (International Conventions, Cluster Munitions, Land Mines)
Yet Lockheed Martin, a producer of land mines illegal in 2003, was awarded Census contracts in 2003.   Cluster munitions were illegal well before 2011; Lockheed Martin produces cluster munitions.   They were rewarded for their illegal activities with contracts for the 2011 Census.
Personally I have had enough of Laws that Canada signs onto and then simply ignores, when it comes to enforcement against Corporations or purported "influential people"  like George Bush,  Dick Cheney and their buddies.
The average Joe Schmoe (Todd Stelmach, Darek Czernewcan, Sandra FInley, Audrey Tobias, Janet Churnin, Karen (Eve) Stegenga) have all been prosecuted at large expense because they said, "The contracting-out to Lockheed Martin Corporation is wrong".  Many more have been forced into compliance by the threat of prosecution.
If evidence is needed to prove that Lockheed Martin produces these illegal weapons, it appears below.  They are responsible for the maiming and killing of thousands of people through their illegal weapons.
Canadian officials see fit not to prosecute, but the opposite:  reward them with lucrative Government contracts.
Ultimately it is my responsibility because the ONLY money that finances Lockheed Martin comes from the public purse in one country or another, through various means.
Hallelujah!  The Government won't do what's right, but Canadians have forced an end, at least, to census contracts for Lockheed Martin.
Screen captures of Lockheed Martin, cluster munitions, 4 pages.
CBU = Cluster Bomb Unit
Submitted to the Court, R v Karen (Eve) Stegenga, July 17, 2014, Powell River, BC but not entered as an "Exhibit":
http://www.designation-systems.net/dusrm/app5/wcmd.html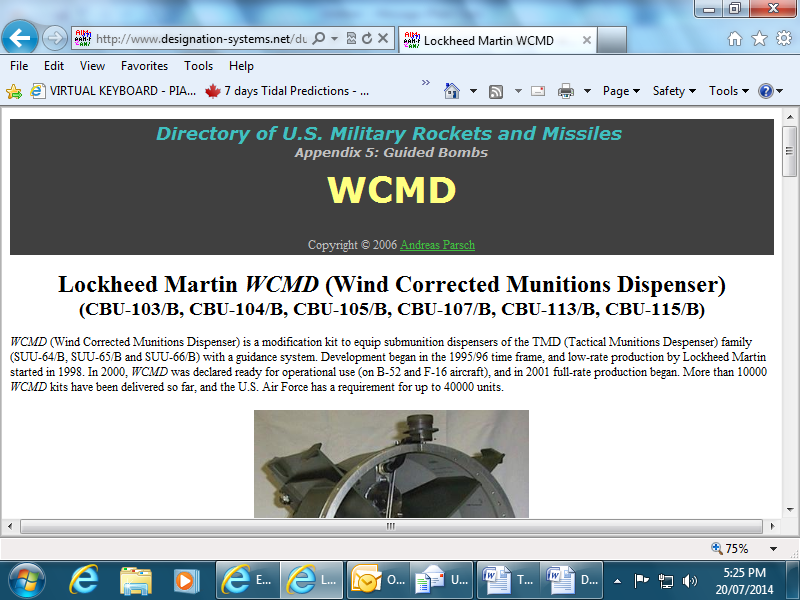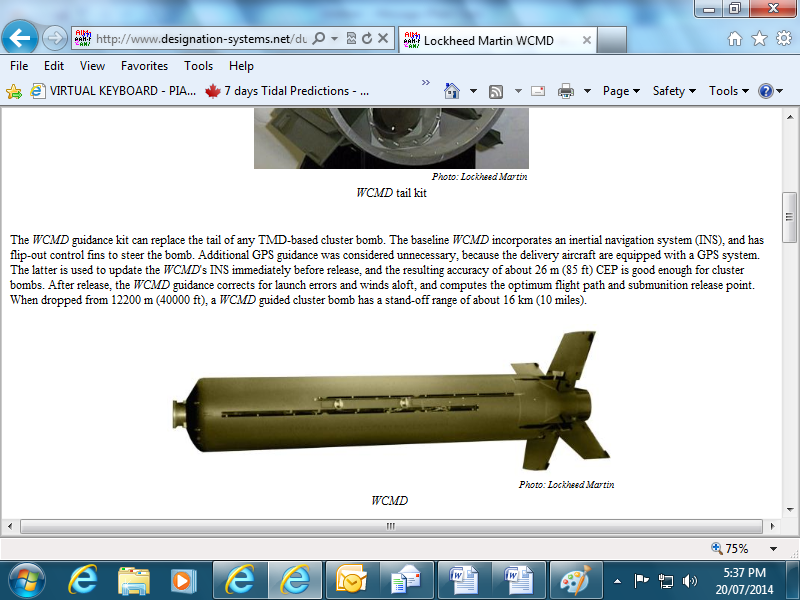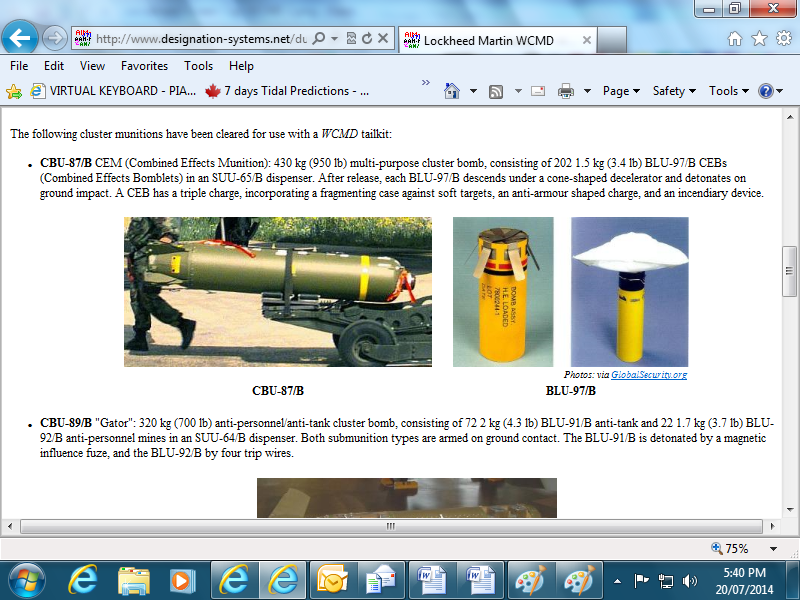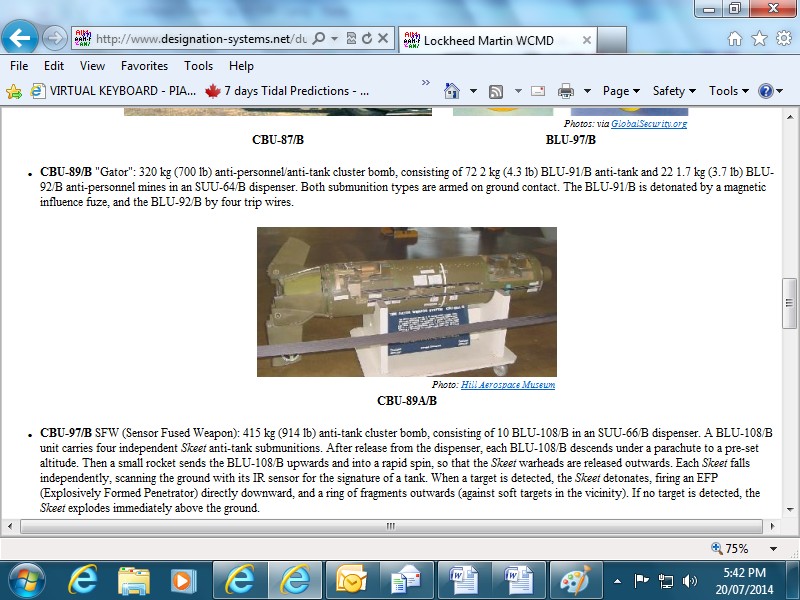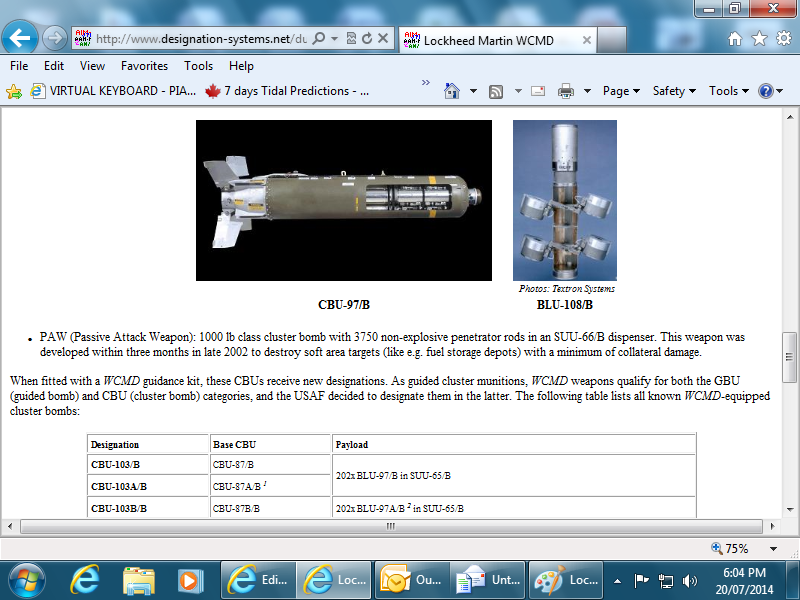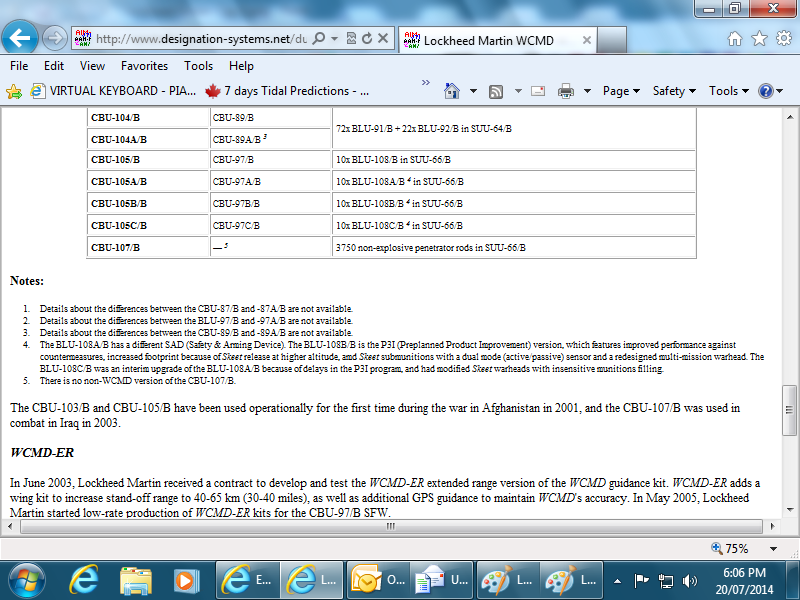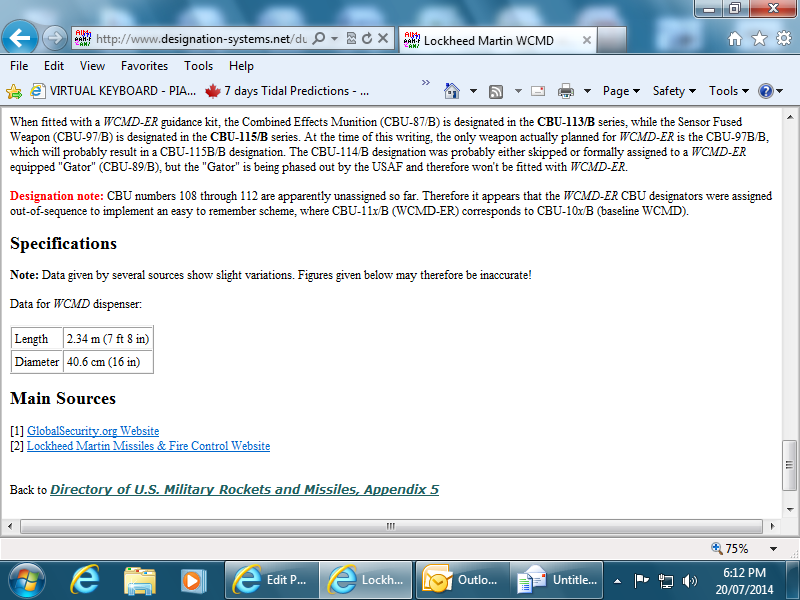 TWO MORE PAGES were submitted to the Court, Stegenga Trial.
http://www.lockheedmartin.com/products/LongShot/  
July 20, 2014.  Scan the pages.  The URL is no longer valid.
(Return to Huge victory. Lockheed Martin (U.S. weapons, surveillance, war) is OUT of the Canadian Census! )