A small bit of background first.  or, just scroll down to the article.
– – – – – – – – – – – – – – – – – – – – – – – – – – – – – – – – –
Mike Duffy said during his trial:
. . . Basically what happened was that they used robocalls to misdirect NDP voters, to split the vote and allow Gary Lunn to win . . .    (the 2008 Election)
Bryony Penn (Liberal) and Elizabeth May (Green Party) were the candidates wronged by these robocalls, not to mention the electorate in Saanich-Gulf Islands, BC.
By Briony Penn March 5, 2012
My name is Briony Penn — I am a journalist and lecturer, and I ran as a political candidate in the 2008 federal election. My other claim to fame is apparently being the first "victim" of illegal robocalls.  more
Many thanks to Sebastian Silva, a resident of SGI.  He wrote to Elections Canada following the Duffy revelation, to question whether their investigation would re-open in light of the new evidence.
And thanks to THE TYEE for covering the story.
http://thetyee.ca/News/2016/02/08/Watchdog-Duffy-Testimony/
Watchdog 'Aware of' Duffy Testimony Related to Election Fraud Cold Case
Commissioner's office may have reopened probe after senator alleges that Tories robocalled in 2008.
The Commissioner of Canada Elections has taken a second look at a seven-year-old election fraud cold case from British Columbia and may have reopened its investigation thanks to court testimony made by Sen. Mike Duffy in December.
"We are aware of Mr. Duffy's recent testimony," senior director of investigations Eric Ferron wrote in a Jan. 19 letter responding to Sebastian Silva, a resident of Saanich-Gulf Islands who worked on the Liberal campaign in the riding in 2008.
"Our office takes all allegations of wrongdoing under the act very seriously, and the [Commisioner of Canada Elections] has always maintained that should any new information be uncovered or disclosed to us, it would be carefully considered and all appropriate action taken," Ferron wrote.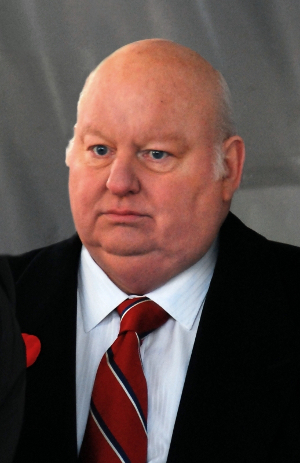 Recipients said the calls appeared to be coming from NDP riding association president Bill Graham's phone, but Graham insisted they had nothing to do with him or the party.
When the ballots were counted, West had received 3,700 votes, significantly more than the margin of 2,625 votes that separated Conservative cabinet minister Gary Lunn from his nearest challenger, Liberal Briony Penn.
The office of the Commissioner of Canada Elections investigated complaints about the calls, as Ferron confirms in his letter to Silva, but was unable to determine whether the calls had influenced anyone's vote or to discover the source of the calls or who had made them.
'Black ops' group involved: Duffy
There it stood until December when Duffy — who is facing 31 charges, many of them involving travel he billed to the Senate — described in court the rationale for a 2009 trip to help Lunn.
"He'd had a close call during the previous election, and it was only through the divine intervention of [late former senator and campaign manager] Doug Finley's black ops group at Conservative headquarters that he managed to get himself re-elected," Duffy reportedly told the court.
"Basically what happened was that they used robocalls to misdirect NDP voters, to split the vote and allow Gary Lunn to win," Duffy said. "He knew nothing about it, except that they phoned him afterward and said 'You're welcome Gary.' He said 'What?' [They said] 'We got you in.'"
Following Duffy's testimony, Lunn told the Canadian Press that he never knew who made the misleading calls and never told Duffy that it was Conservative headquarters.
Finley died in 2013 after a long battle with colorectal cancer.
In his letter to Silva, Ferron said the Commissioner of Canada Elections' policy is to neither confirm nor deny whether an investigation has been opened or is ongoing. "Our evaluation with respect to any new information in this file will not be made public," he said.