Not mentioned in this article about confidential UK Government letters released by Privacy International:
the similarities to alarms sounded in the UK, Canada, Australia and the U.S. over intelligence services and surveillance.   A few examples:
2014-09-26 Journalists and whistleblowers will go to jail under new national security laws, Australia, The Guardian. (Includes info on Five Eyes (FVEY)
2015-02-25 The public debate on Bill C-51 (Secret Police) should include context, the comprehensive SURVEILLANCE that is already in place
2015-03-17 Bill C-51, Elephant in the Room, the U.S.A. (includes info re "Five Eyes", FVEY)
2015-03-25 Bill C-51, Secret police in a world of corporate domination. Ouch!
15-03-23 C-51   Secret Police. Major wake-up call for Canadians. Canada Spying.  Communication Security Establishment's (CSE), CBC
Relevant to the article below, but not mentioned:  Lockheed Martin (intelligence operations) in the UK census raises the Privacy issue,  too.
Note:   The UK Census is every 10 years, with the next one in 2021.    The UK Office for National Statistics (ONS)  at  https://www.ons.gov.uk/census  has links to a possible "Annual" data collection on individuals from Administrative Records. 
I would say that, without consultation,  Canada has embarked on step 1 in the use of Administrative Records.   For the 2016 Census, it was announced that StatsCan would be getting the financial information for individuals directly from the CRA  (their Income Tax files).
That the same issues exist in the UK, Canada, Australia, and the USA will be related to Lockheed Martin's role in the Corporatocracy.   New Zealand is the other country in the "Five Eyes"  – – we should seek out information to determine whether they are fighting the same surveillance operations and enabling laws as citizens in other democracies are fighting.
RELATED:    The surprising reason you should care about privacy, TED Talk, Greenwald
I sent an email to Privacy International, see APPENDED.
– – – – – – – – – – – – – – – – – – – – – – – – – – –
 Official correspondence reveals lack of scrutiny of MI5's data collection   (on individuals)
Privacy International releases letters that it says show 'cosy' relationship between watchdog and intelligence operations
http://www.theguardian.com/uk-news/2016/jun/06/letters-lack-scrutiny-privacy-mi5-data-collection?utm_source=esp&utm_medium=Email&utm_campaign=GU+Today+main+NEW+H+categories&utm_term=175831&subid=8093198&CMP=EMCNEWEML6619I2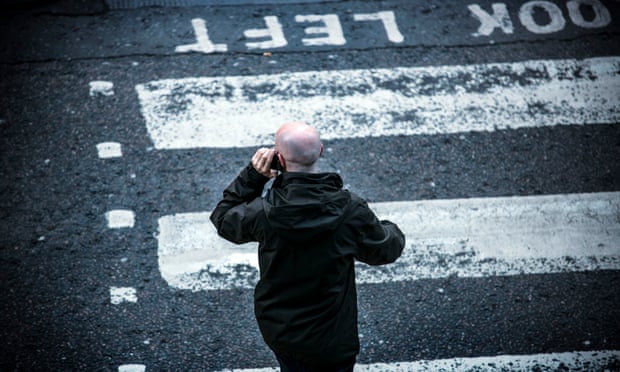 The watchdog that monitors interception of emails and phone calls by the intelligence services allowed MI5 to escape regular scrutiny of its bulk collection of communications data, according to newly released confidential correspondence.
A highly revealing exchange of letters from 2004 has been published by Privacy International (PI) before Monday's parliamentary debate on the investigatory powers bill, sometimes called the snooper's charter.
The campaign group argues that the letters demonstrate the relationship between government agencies and the independent organisation that is supposed to oversee and regulate their activities has been too "cosy".
The correspondence has been disclosed in the course of legal action between PI and the government at the investigatory powers tribunal (IPT) which is due to be heard in full this year. The IPT deals with complaints about the intelligence services and surveillance by public bodies. GCHQ is alleged to be illegally collecting "bulk personal datasets" from the phone and internet records of millions of people who have no ties to terrorism and are not suspected of any crime.
The letters were sent by Home Office legal advisers, GCHQ and Sir Swinton Thomas, who was the interception of communications commissioner. The organisation is now called the Interception of Communications Commissioner's Office (IOCCO).
In May 2004, a Home Office legal adviser wrote to Thomas backing an MI5 proposal that collecting bulk data from communication service providers for its "database project" be authorised under section 94 of the 1984 Telecommunications Act because, at that stage, there were no human rights implications or breach of privacy concerns. Using that act would not require a notice to be put before parliament because it could be used secretively on the grounds that "disclosure of the direction would be against the interests of national security".
Thomas wrote back the following month, expressing reservations about such clandestine authorisation. He proposed that it would be better to use the more modern and exacting Regulation of Investigatory Powers Act 2000 (Ripa), which involves more open legal procedures and safeguards.
The Home Office responded, saying that, although Ripa might be engaged, it did not think that meant it must be used. The letter continued: "The only practical difference between the two sets of provisions is if [Ripa] were used, a new notice would need to be issued every month … involving a fresh consideration of the necessity and proportionality issues. This would not be the case under section 94 [of the Telecommunications Act]."
Thomas backed down, replying that, "on reconsideration", use of Ripa was not mandatory. He added: "I am also impressed by the considerable and, if possible to be avoided, inconvenience in following the [Ripa] procedure in the database procedures."
GCHQ wrote to Thomas in October that year after he had visited its Cheltenham headquarters. "Huges volumes of data are acquired (about 40m bits of data a day)," it informed him. "In the interests of security and commercial confidentiality, GCHQ prefers to keep all the telephony material together in one database … to disguise its source, as the origin of some of the material is extremely sensitive."
GCHQ also asked whether access to communications data for its databases would be lawful under the Telecommunications Act rather than the more burdensome Ripa.
Thomas said it was not a straightforward problem but eventually acquiesced, saying: "I have, therefore, reached the conclusion, not without some difficulty, that the present system for retrieval [under the Telecommunications Act] is lawful. As you say, adhering to the spirit of the legislation is important."
The debate goes some way to explain official thinking on the legal distinction between anonymised bulk data collection and a second stage of interception where material may be matched to individuals.
The latest revelation follows an earlier release of confidential documents by PI last month that showed how GCHQ, MI5 and MI6 obtain personal data from public and private organisations, including financial institutions, the NHS, electronic petitions record databases and others.
Privacy International said the letters exemplified the "total failure" of oversight.
Caroline Wilson Palow, the organisation's general counsel, said: "The documents demonstrate the government's troubling history of over-reaching in order to expand its surveillance powers while minimising safeguards.
"This discussion, between lawyers for MI5 and GCHQ and the interception of communications commissioner, is also an illuminating example of how oversight can go wrong when it lacks sufficient transparency, resources and advocates for the individuals whose privacy may be violated.
"We think the commissioner's conclusions were incorrect, permitting GCHQ to acquire communications data in bulk under a broad and secret interpretation of a power to which few safeguards attach. Indeed, the commissioner even agrees with GCHQ and MI5 that collecting our communications data from service providers would not be an interference with our privacy – a position that would likely come as a surprise to most of us and is in direct conflict with recent court decisions."
Sir Stanley Burnton, the interception commissioner at IOCCO, said: "We have recently concluded our comprehensive review of section 94 [Telecommunications Act] directions which have been issued by secretaries of state from various government departments since the late 1990s, after taking this additional oversight on at the request of the prime minister in 2015.
"Our review has been very challenging because all the section 94 directions are subject to statutory secrecy provisions which limit severely what we are able to say publicly about them. Nevertheless, our review report sets out an extensive series of recommendations which must be implemented in order to clarify and bring consistency to the procedures in place, remedy the lack of record-keeping requirements and codified processes and ensure that we are able to undertake this additional oversight and audit of the giving and use of section 94 directions properly. Our report is due to be published at the end of June or early July."
"We welcome and support Privacy International's proposal for oversight bodies to be supported by public interest advocates and their calls for further transparency in these matters."
– – – – – – – – – – – – – – – – – – – – – – – – – – –
APPENDED, EMAIL SENT TO PRIVACY INTERNATIONAL:
From: Sandra Finley     Sent: June 6, 2016 3:11 PM
To: press  at   privacyinternational.org     Subject: re Official correspondence reveals lack of scrutiny of MI5's data collection
Hello Privacy International,
Thank-you for the work you do.
There is a connection not mentioned in the article, "Official correspondence reveals lack of scrutiny of MI5's data collection".  You may know it, but  just in case you don't!
The issue of surveillance enabled by collection of personal data through censuses and continuously on-going surveys is
additional to what is happening through "Security" forces and legislation regarding police powers.
The involvement of Lockheed Martin Corp in the data base at UK Office for National Statistics is a vehicle for loss of Privacy of personal information (surveillance), if the UK situation is similar to the Canadian.
I am from Canada and have followed Lockheed Martin's role in the Statistics Agency (data collection)  in Canada, the UK and in the US (where it is the "Census Bureau").   I was in and out of Court for 5 years because I would not be complicit with Lockheed Martin's involvement.   The Court battle was fought on the Canadian Charter Right to Privacy of Personal Information;  but the original motivation of thousands of Canadians has been the enrichment of a corrupt, lawless, and destructive corporation like Lockheed Martin through Government contracts.
I was first alerted to the collaboration between what is referred to as the "Five Eyes" (FVEY) countries in 2008.   The head of the Census operations for Canada was brought in as a witness at my trial.
Lockheed Martin's international "steerage" role  is succinctly evidenced by Expense Claims submitted in 2009-2010 by the Assistant Chief Statistician for Canada (appended).
The leaks by Edward Snowden through Glenn Greenwald confirmed what we already knew by piecing together various news stories.
Perhaps the following articles can be helpful to you.
Best wishes,   . . .
= == = = = = = = = = = = = = = = = = = = = =
EXPENSE CLAIMS TELL A STORY
From  http://www.statcan.gc.ca/eng/about/expense/petermorrison/2010
Morrison, Peter, Assistant Chief Statistician
Travel expenses – 2010
From  http://www.statcan.gc.ca/eng/about/expense/petermorrison/2009
Morrison, Peter, Assistant Chief Statistician
Travel expenses – 2009
= == = = = = = = = = = = = = = = = = = = = =
URLs OF POTENTIAL INTEREST:
EARLIER INFO RE UK, IRELAND AND US
(Note that one of the main protestors against Lockheed Martin's role in UK Census is now deceased.)
UK Census (also Lockheed Martin)
Click on http://www.youtube.com/ .  Then "search" on "  UK Census Lockheed ".  You'll find lots of videos, generated by Lockheed's involvement, with words like
Don't comply, here's why
Don't fill it in
Boycott
Census burning
Irish Census
http://irishcensusscandal.org/
American Census
There's information on my blog included in the articles under Categories / Peace or War / Lockheed Martin   (righthand sidebar).
Americans are much more in the dark about Lockheed Martin's involvement in their Census Bureau.
Understandable, given my experience with the NY Times reporting of the resistance in Canada.  They clearly and deliberately edited out the name "Lockheed Martin"  (I was interviewed and supplied the information to the Reporter.) >>
"a small number of people refused to fill out (the Canadian)  census forms.  But they were protesting the use of an American technology contractor."
A GOOGLE SEARCH ON "CENSUS, UK, LOCKHEED"  YIELDS:
Census Systems · Lockheed Martin
www.lockheedmartin.ca/us/products/census-systems.html
Our Census successes include the 2000 and 2010 census for the United States Census Bureau, the 2001 and 2011 census for the United Kingdom, and the …
Boycott the UK census over links to Lockheed Martin, protesters say …
www.theguardian.com › World › UK News › Census
Feb 19, 2011 – People are being urged to boycott next month's UK's census because the US arms manufacturer responsible for Trident is involved in gathering …
Man fined for refusing census over Lockheed Martin link | UK news …
www.theguardian.com › World › UK News › Census
Jan 17, 2012 – Derek Shields tells court he 'wouldn't get into bed with an arms dealer' and says he will not pay £75 fine.