Monsanto have announced that they will dismantle their half-built multi-million dollar GMO seed plant in Malvinas, Argentina, following protests from local citizens over the past 3 years.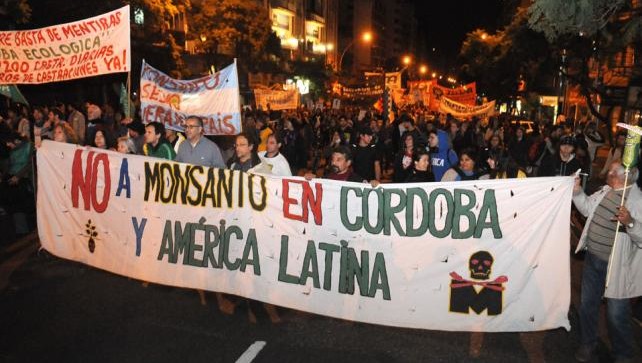 Local Malvinas citizens and GMO Free campaigners from across Argentina forced Monsanto to stop the construction of their GMO seed plant in 2014, through well-coordinated protests at the construction site.
Sources from the head office of Monsanto in Latin America told local Argentinian media that the decision has been made to dismantle the controversial seed plant; the unnamed Monsanto spokesman stated; "The plant was designed to treat 3.5 million hectares of maize, however last year only 2.5 million hectares were sown." Thus, he stated added "an investment of almost 1500 million makes no sense."
The Monsanto spokesman also conceded that the local pressure and blockade of the construction site by Malvinas residents and environmentalists had been a factor in the company's decision.
Several lawsuits have been filed against Monsanto over the illegality of the Malvinas construction permit and the environmental impacts of the project. These lawsuits are ongoing.
Sofia Gatica, one of the leaders of the blockade in Malvinas, told Inf'OGM that "It's been almost three years that Monsanto has not been able to put a brick or a wire at the construction site… The company is leaving the field but does not yet recognize its defeat in this battle. We talked with those who have to dismantle what remains. We remain on alert and continue blocking, waiting to see what will happen. We want the site to now be devoted to organic and sustainable agriculture."