Arms manufacturers are spending millions of pounds a year promoting their brands in Britain's schools, the Observer has learned.
The companies, which between them have sold tens of billions of pounds of weapons to overseas governments, including those with poor human rights records, sponsor a series of school events at which their brands are prominently on display. In addition, they issue teaching materials for use in classrooms that promote the defence sector, sponsor competitions and award prizes.
One company even deployed a high-profile children's television presenter to promote its activities in a school, while another developed a missile simulator for pupils to "play with". Critics accuse the companies of trying to "normalise their appalling business" in the minds of the young, but the body representing the defence sector says such an approach is vital if the UK is to produce a future generation of engineers.
"When these companies are promoting themselves to children they are not talking about the deadly impact their weapons are having," said Andrew Smith of Campaign Against Arms Trade. "Many of these companies have profited from war and fuelled atrocities around the world. Schools are vital to our society and should never be used as commercial vehicles for arms companies. It is time for arms companies to be kicked out of the classroom."
BAE Systems, Europe's largest arms company whose fighter jets are currently being used by Saudi forces in Yemen – where there have been large numbers of strikes on civilian buildings – visited 420 schools across the UK last year and prepared lesson plans for children as young as seven.
The company promotes its roadshows on Twitter and other social media. One event included an appearance by CBeebies television presenter Maddie Moate who, according to BAE, was there to "join in the fun and take a few 'selfies' for her own personal collection".
In an online presentation, BAE states that it spends tens of millions of pounds a year on reaching pupils as young as four. Among worksheets issued to schoolchildren were some encouraging them to think about how BAE's special camouflage system could have "significant advantages on the battlefield" by allowing tanks to become invisible to hostile thermal imaging systems.
Another sheet encourages pupils to look at the company's past initiatives to find out "more about how shapes of aeroplanes, ships, submarines and tanks have changed over the years".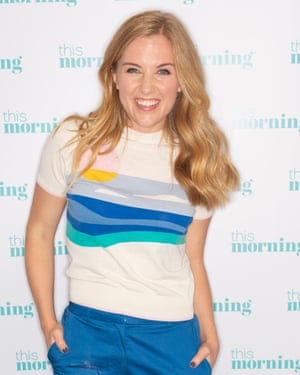 Since 2005, 213,000 young people have seen a BAE roadshow, according to the company. BAE also claims to have 845 "ambassadors" – comprised mainly of school governors across Britain.
But its activities have proved controversial. Last year there were complaints from parents whose children were taken out of classes at Glasgow Gaelic School to attend a BAE event.
A spokeswoman for BAE defended its interest in schools. "As a world leader in advanced engineering and technology, our education and skills activities inspire the next generation of engineers to help address the critical skills gap," she said. "We invest in a diverse portfolio of programmes aimed at encouraging more young people to study STEM (science, technology, engineering, maths) subjects, which is vital for the UK economy."
Raytheon, the fourth-largest arms company in the world, which has sold bombs and missiles to Israel and Saudi Arabia and whose weapons have been used in Yemen, runs an annual competition across the UK for pupils to build model drones. The US company's website says it supports science and technology programmes "in primary schools, secondary schools, universities and colleges".
Thales, the world's 10th-largest arms company, whose customers include Saudi Arabia, the United Arab Emirates, Egypt and Kazakhstan, has its own mascots, Raybot and Faybot, who are used to promote the French company's education tools.
It produces teaching resources and lesson plans for teachers, sponsors the Big Bang Fair and regional events across the country, and has designed a missile simulator as "a new activity for children to play with that related to our work and would help inspire them to consider engineering for a future career".
French MBDA, whose missiles are also being used by Saudi forces in Yemen, runs a "robot rumble" competition where pupils compete to design and build a robot. Each robot is put through "a shake test to represent the tests MBDA put their missiles through", according to the promotional website.
Leonardo, an Italian company which makes naval artillery and armoured vehicles, "actively supports education and skills development through partnerships with schools, colleges and universities throughout the country, investing substantially in school engagement and supporting Science, Technology, Engineering and Maths (STEM) curriculums".
And Rolls-Royce, whose military aircraft engines service "160 customers in 103 countries", sponsors a Cub scientist activity badge for the Scout Association.
Paul Everitt, chief executive of ADS, the trade body which represents defence contractors, said it was important for the sector to engage with schools.
"UK defence companies play a vital role in local communities, providing high-value, long-term jobs with rewarding career paths for those choosing apprenticeships, graduate or post-graduate routes," he said. "The UK has a national shortage of engineers. Events and challenges run by industry in partnership with schools help to inspire the next generation of engineers and boost access to careers in an innovative and technologically advanced sector. In their engagement with schools, defence companies focus on encouraging pupils to study maths and sciences."
But Smith called on schools to sever their links with arms companies. "The fact that companies that arm and support human-rights-abusing regimes are targeting such young children is extremely concerning," he said. "Arms companies aren't targeting schools because they care about education. They are doing it because they want to improve their reputations and normalise their appalling business."